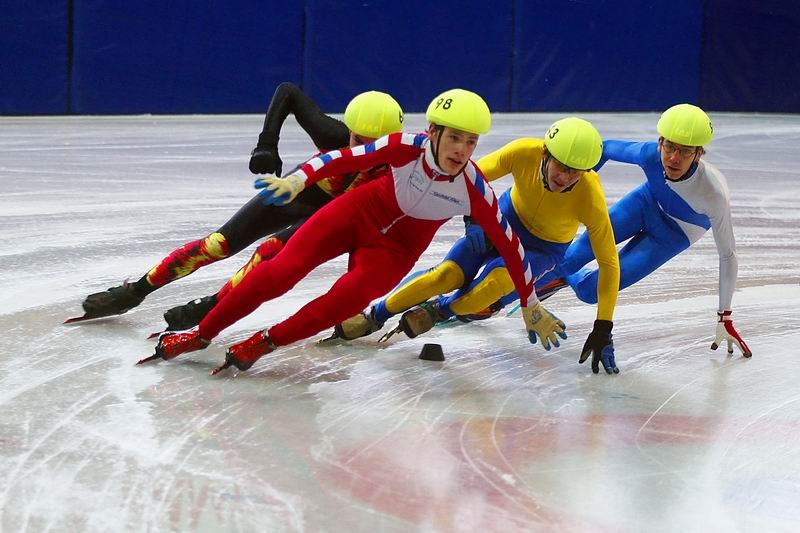 GOOD BYE - AUF WIEDERSEHEN
The Global Club Competition 2003 is over.
Forty four clubs representing sixteen countries all over four continents came with approximately 270 skaters plus coaches and officials to search again
the "Best Club in the World".
We would like to thank you all for coming to Mannheim, Germany, to take part at this Short Track Speed Competition. We saw a lot of exciting races and we hope you had fun as well.
Special thanks go to the ISU and to the City of Mannheim for their excellent support making this extraordinary event a worldwide success.
The Organizing Committee
Mannheimer ERC e.V.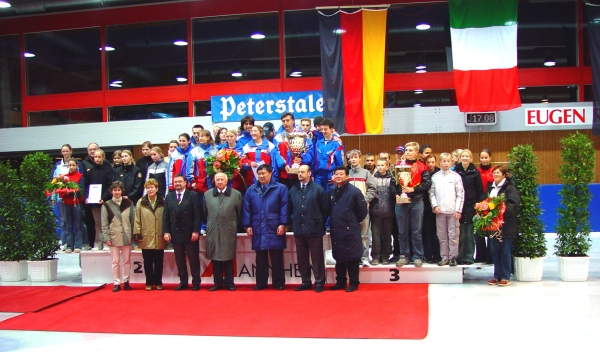 | | | |
| --- | --- | --- |
| Eislaufverein Dresden GER | Bormio Ghiaccio ITA | ESV Turbine Rostock GER |
The Ceremony Officials from left to right:
Ms. Dr. Christel Petzschke, Organization Committee, President of MERC
Ms. Gerda Brand, Leiterin des Fachbereiches Sport und Freizeit der Stadt Mannheim
Mr. Falkenberg, Stadtrat, Stadt Mannheim
Mr. Roland Maillard, Chief Referee, ISU TC Speed Skating
Mr. Lan Li, Assistant Referee, ISU TC Short Track Speed Skating
Mr. Stoytcho Stoytchev, Assistant Referee, ISU TC Short Track Speed Skating
Mr. Won-Ho Yoon, Starter, ISU TC Short Track Speed Skating